Contigo Shake&Go Fit 590ml - black
✅The Nutrient Shaker from Contigo allows you to quickly prepare protein shakes perfect for any workout.
✅Shaker has a ball that precisely breaks down all ingredients, leaving no lumps.

Contigo Shake&Go Fit 590ml
Transparent shaker with an accurate measure for measuring ingredients
Special ball with patented shape for mixing all types of conditioners
Robust closure to guarantee a tight seal
Does not carry or retain odours from liquids
Made of BPA-free material
Cap, ball and body dishwasher safe
Comfortable carrying handle
If you are supplementing before a workout this shaker fits most car handles
When you buy Contigo, you get a unique product every time, right down to the smallest detail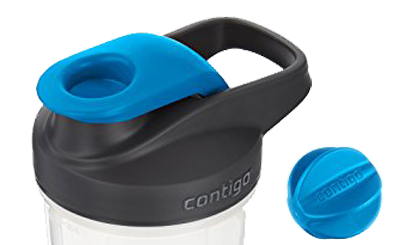 Hygiene is important - the cups are easy to wash
This was the aim of the designers from the start. No nooks and crannies, no confined spaces, no loose parts to lose... You simply unscrew the cap and wash it under running water or put it in the dishwasher.
Black
Convenient one-handed operation