Bottle with fruit insert Contigo Cortland 770ml - Watermelon
1. Napełnij pojemnik owocami, 2. Przykręć wkład do butelki, 3. Ciesz się owocowym smakiem zdrowej wody

Water bottle with fruit insert Contigo Cortland 770ml
A water bottle with a special insert, thanks to which you can fill the container with your favorite fruits, add a fresh mint leaf and enjoy the healthy, flavored water. All you need to do is screw the cartridge to the bottom of your bottle. Thanks to the strainer, 100% of the taste will go to the drink and the fruit will not get inside.
AutoSeal ® Technology - 100% leak protection and 100% spill protection. It closes automatically when you release the
button
Includes a special insert for fruit, herbs screwed onto the bottle
Made of Tritan - a material resistant to crushing, breaking and other mechanical damage
The cap with a practical mouthpiece plug ensures hygiene during use
It has a convenient handle for carrying and attaching
Be eco - replace the plastic bottle with the Contigo bottle
Does not transfer or preserve liquid odors
Made of BPA free material
The cap and the body are dishwasher safe
When you buy Contigo, each time you get a unique product, refined down to the smallest detail

A system that guarantees 100% tightness
We know you will want to use your mug in many places. In the car, subway or office. You operate it with one hand.
You press - you drink. You let go - you close.
Thanks to the AUTOSEAL technology, the cup is 100% tight. In addition, the new cap has been equipped with a lock that prevents accidental pressing when you keep the cup in your bag.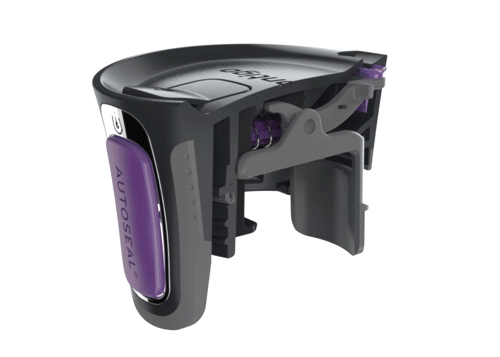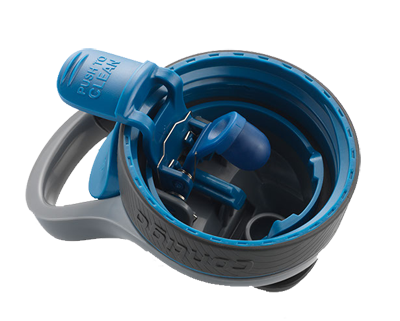 Hygiene is important - the cups are easy to clean
This was the goal of the designers from the very beginning. No nooks and crannies, no enclosed spaces, no loose parts to lose ... You just unscrew the cap and wash it under running water or put it in the dishwasher.

Made of Tritan TM
TritanTM is a modern, specialized material from which the strongest water bottles are made. Products made of tritan are light and impact resistant.
The material does not react with organic compounds and the bottle can be exposed to the sun all the time (fully resistant to UV and weather conditions). It does not absorb odors and microbes do not develop in it. Most importantly, it does not emit harmful bisphenol A (BPA free).