Steel thermal food container Contigo 300ml Sharks
✅Thanks to Thermalock vacuum insulation, food stays hot for up to 6 hours and cold for up to 7 hours
✅Tight lid
✅100% BPA-free stainless steel
✅Ergonomic, contoured lid facilitates easy opening for children at school
Steel thermal food container Contigo 300ml - Mermaids
Favourite soup? Delicious pasta with sauce? Or perhaps potatoes with a cutlet? All of your woeful treats will stay fresh and at the desired temperature for a long time thanks to the Contigo Mermaids children's thermos.
stays warm for up to 6 hours and cool for up to 7 hours
have a capacity of 300 ml
are 100% leakproof
made of strong stainless steel
have a non-slip
are safe for children - BPA-free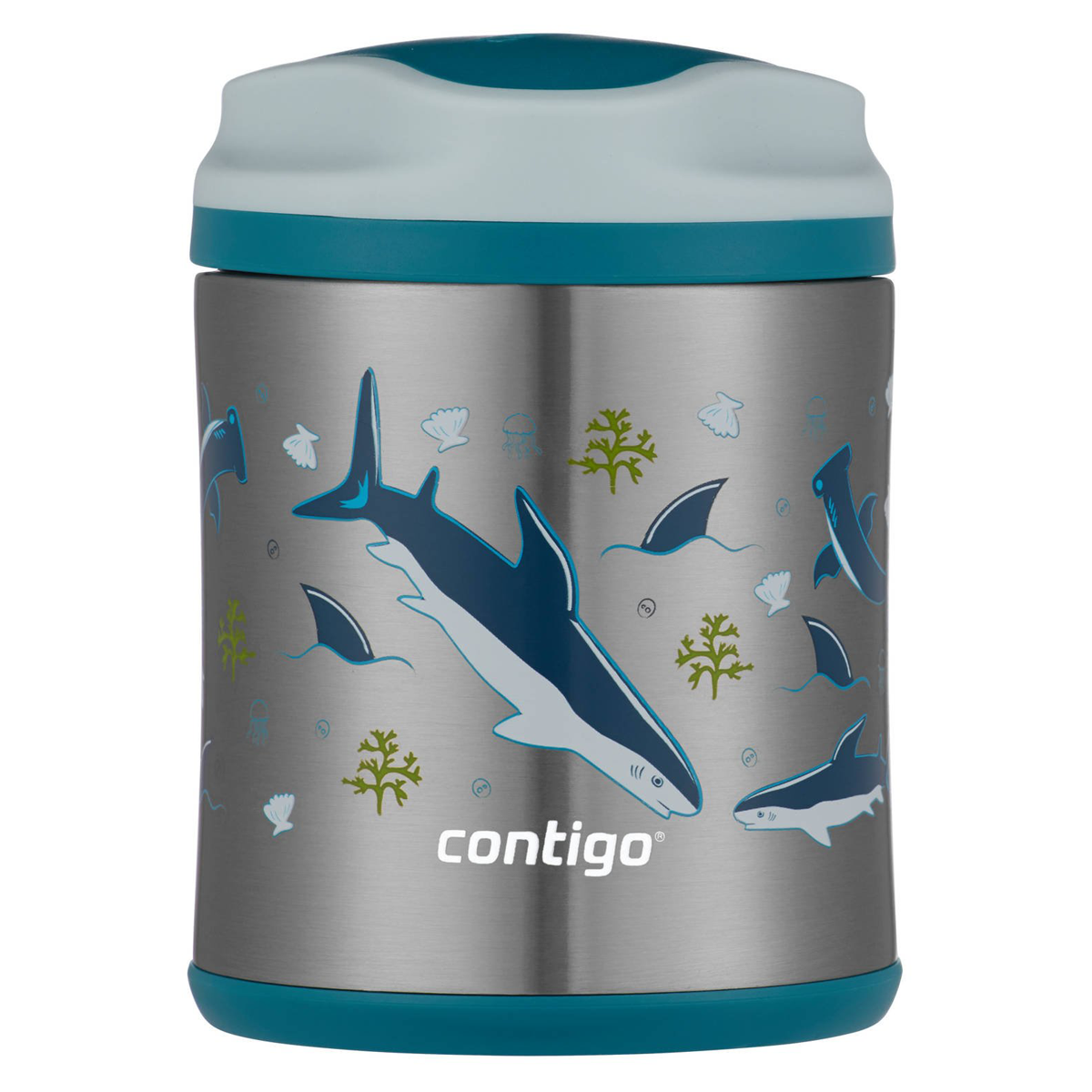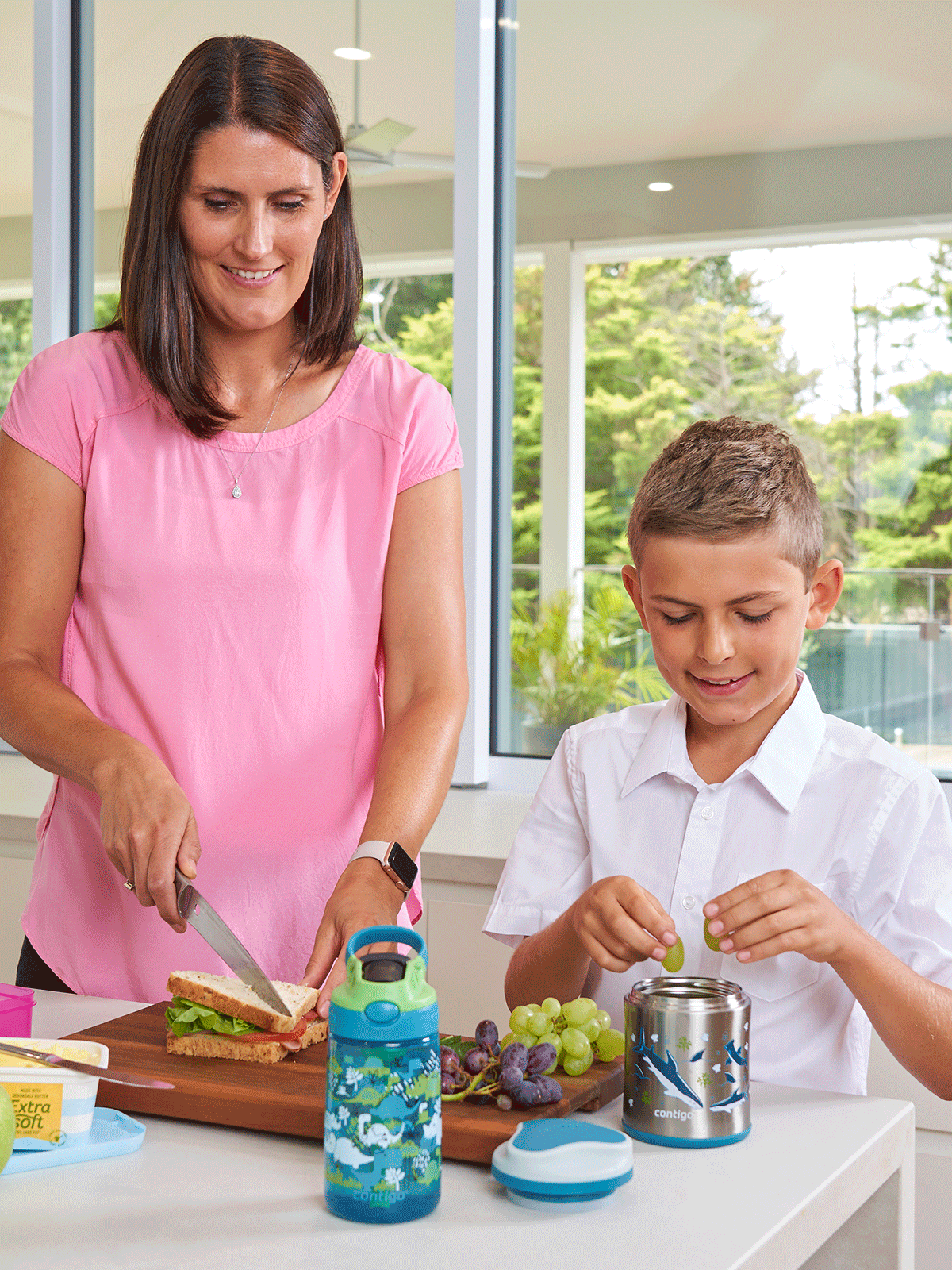 Thermos for lunch and snacks
The Contigo children's thermos is just as suitable for carrying lunch dishes as it is for snacks such as fresh fruit or vegetables. Not only does it keep food at the right temperature for a considerable number of hours. In addition - thanks to the use of high-quality stainless steel - the food does not change taste or smell when placed in the container.
Comfortable use
The ergonomic, contoured lid makes the thermos easy to open, even for children. The non-slip base ensures that the food thermos will not accidentally be knocked over. The small diameter of the body (9.3 cm) allows it to be held comfortably even by small children's hands. And the wide opening ensures that lunch can be eaten comfortably.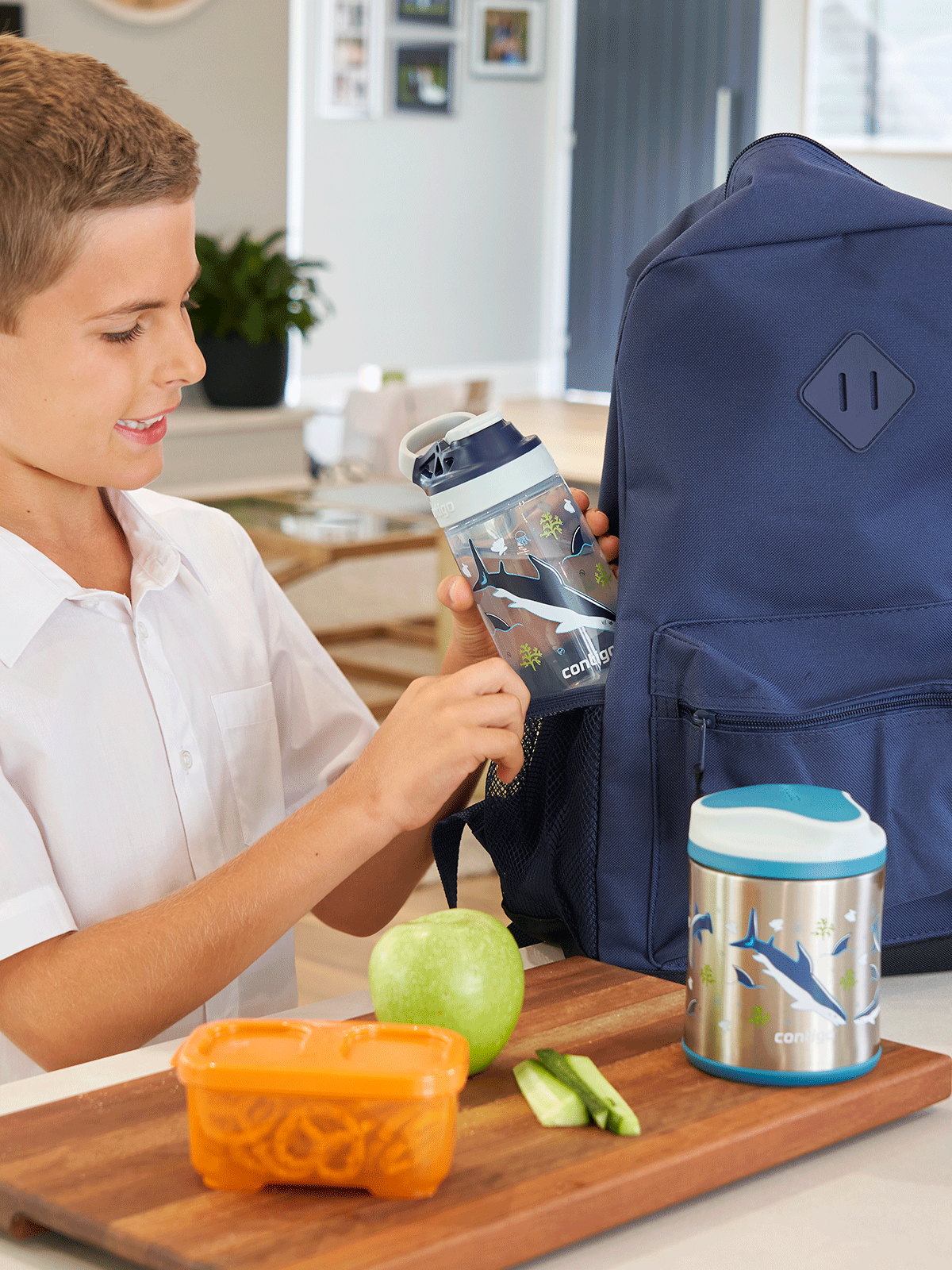 Practical capacity
Our Soup Thermos It can hold up to 300 ml of broth, tomato soup or delicate pumpkin cream. It will also comfortably hold one portion of a child's lunch or a substantial snack for a second breakfast.
Easy cleaning
Both the body and the cap can be washed both by hand and in the dishwasher. In the case of automatic washing, it is recommended to set this baby's lunch thermos on the top shelf of the dishwasher.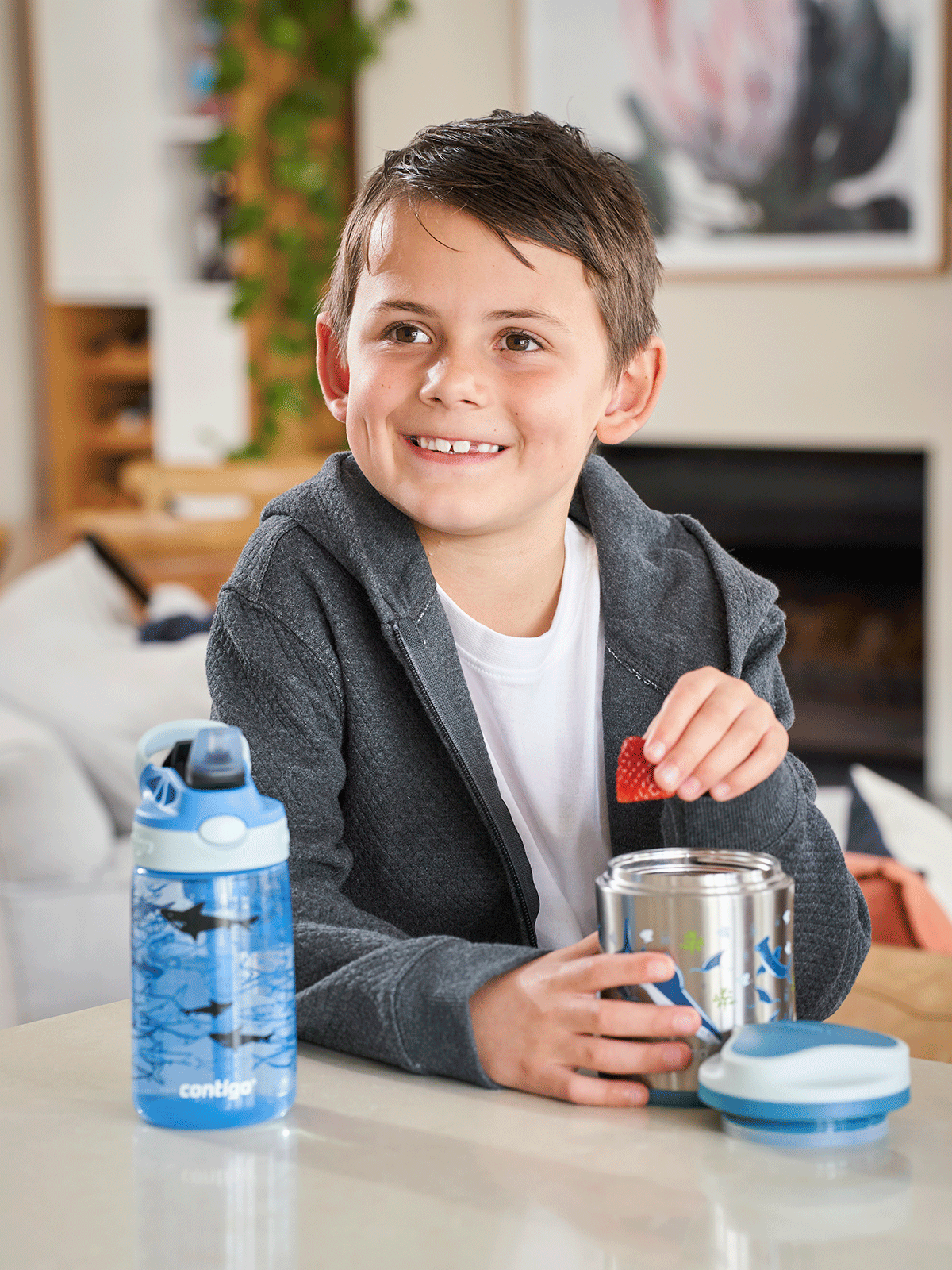 Even more advantages
Parents and children alike love Contigo's lunch thermoses also for:
made of safe, BPA-free material
cheerful, childish colours and print with mermaids
full tightness in any position (when closed)
resistant to damage caused by falls or impacts
light weight - 300 g
Convenient one-handed operation
Thermalock