Thermal mug Contigo Byron 720ml Gunmetal
✅Simple and functional thermal mug with silicone band.
✅Keeps you warm for up to 9 hours, making it ideal if you drive a lot in the car.
✅The 720ml mug is also a great travel and tourism mug.

Thermo mug Contigo Byron 720 ml
Made of stainless steel
Double insulated vacuum walls that keep the fluid temperature 9 hours and cold for 21 hours
Airtightness is ensured by the extremely innovative Snapseal® system
The rubber band allows you to firmly grip the cup and protect your hands if the contents are really hot
Convenient one-handed operation
Made of BPA-free material
When you buy Contigo, each time you get a unique product, refined down to the smallest detail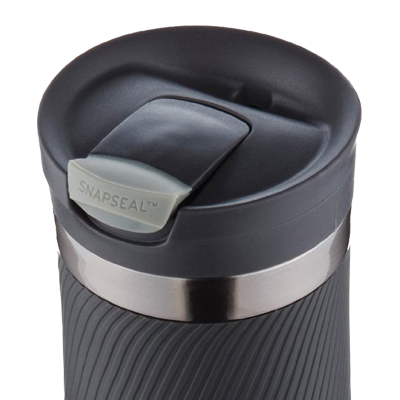 You snap. You open it.
All you need to do is slide the closure upwards with your finger to drink. You flip down - you close. The technology guarantees 100% tightness. The inside of the cap is easily accessible so there is no problem with cleaning.

The mug should have good thermals
The double walls of the cup are vacuum insulated. This solution provides excellent thermal properties. The mug keeps you warm for up to 9 hours and cold for up to 21 hours.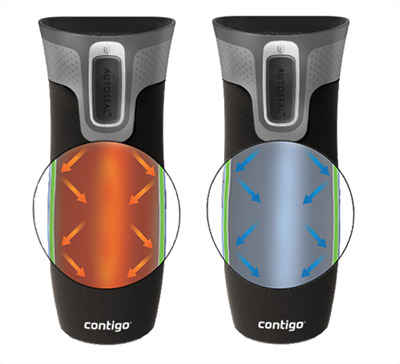 Hygiene is important - the cups are easy to clean
This was the goal of the designers from the very beginning. No nooks and crannies, no enclosed spaces, no loose parts to lose ... You just unscrew the cap and wash it under running water or put it in the dishwasher.
Gunmetal
Snapseal®
Convenient one-handed operation
Thermalock