Replacement cup cap Transit (Metro) Matte Black cup
✅The replacement cap for the Contigo Trasit Matte Black thermal mug. ✅This is a cap with an Autoseal system that guarantees a 100% leak-proof seal.
Replacement cup cap Transit (Metro) Matte Black cup
Original spare cap for Contigo Transit (Metra) thermal mugs
The cap features the innovative AutoSeal ® system and CleanGuard™.
The cap is dishwasher safe
The perfect combination of Autosel and CleanGuard™
The replacement cap for the Contigo Transit cup has been designed with the utmost care. Two systems have been incorporated into the cap - the most well-known system of the Contigo- brand AutoSeal ® and the CleanGuard™ closure system. The Autoseal® system is a button on the side of the cap which unlocks by pressing it. The AutoSeal® system is very easy to use. You only need one hand to operate it. Press to drink. You let go - it closes. The CleanGuard™ system has two functions, the first is extra protection against spills, in the closed position it locks the AutoSeal ® system. The second is to protect the mouthpiece from dirt and germs from the outside.
Hygiene is important - the caps are easy to wash
This was the aim of the designers from the start. No nooks and crannies, no closed spaces, no loose parts that can be lost.... To thoroughly wash the cap, all you have to do is open the internal Push to clean system, which gives you easy access to every nook and cranny of the cap. It is up to you whether you wash the cap by hand or put it in the dishwasher. After washing the cap, leave it to dry. Remember that cleaning the cap regularly after each use is important to maintain its hygiene and long life.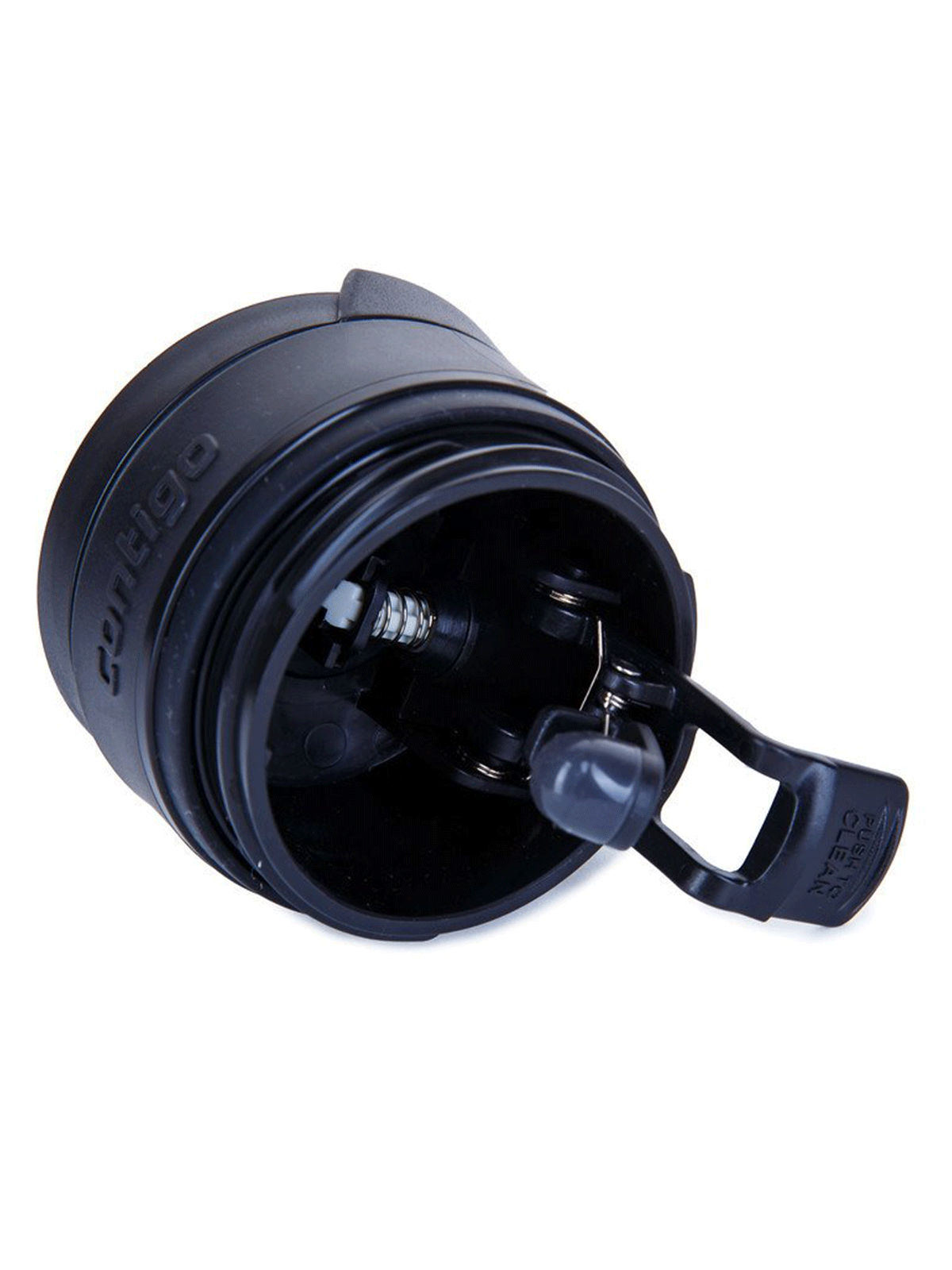 Black
Convenient one-handed operation
TwistSeal