Thermal mug Contigo Pinnacle 300ml - Matte Black
✅ Contigo Pinnacle is a reliable thermal mug of small size.
✅ Great for short car trips when you want to drink something warm.
Thermal mug Contigo Pinnacle 300ml - Matte Black
Dynamic, urban living requires equally dynamic companions. Such as the Pinnacle 300 ml thermal mugs. Thanks to them, hot coffee will always be with you, no matter where you happen to be walking or driving. You can quickly and safely stow it in your handbag or backpack and drink it comfortably at a time of your choosing.
volume 300 ml
100% airtight
the hot drink stays warm for 3 hours
the cool drink stays cool for 10 hours
AutoSeal safety button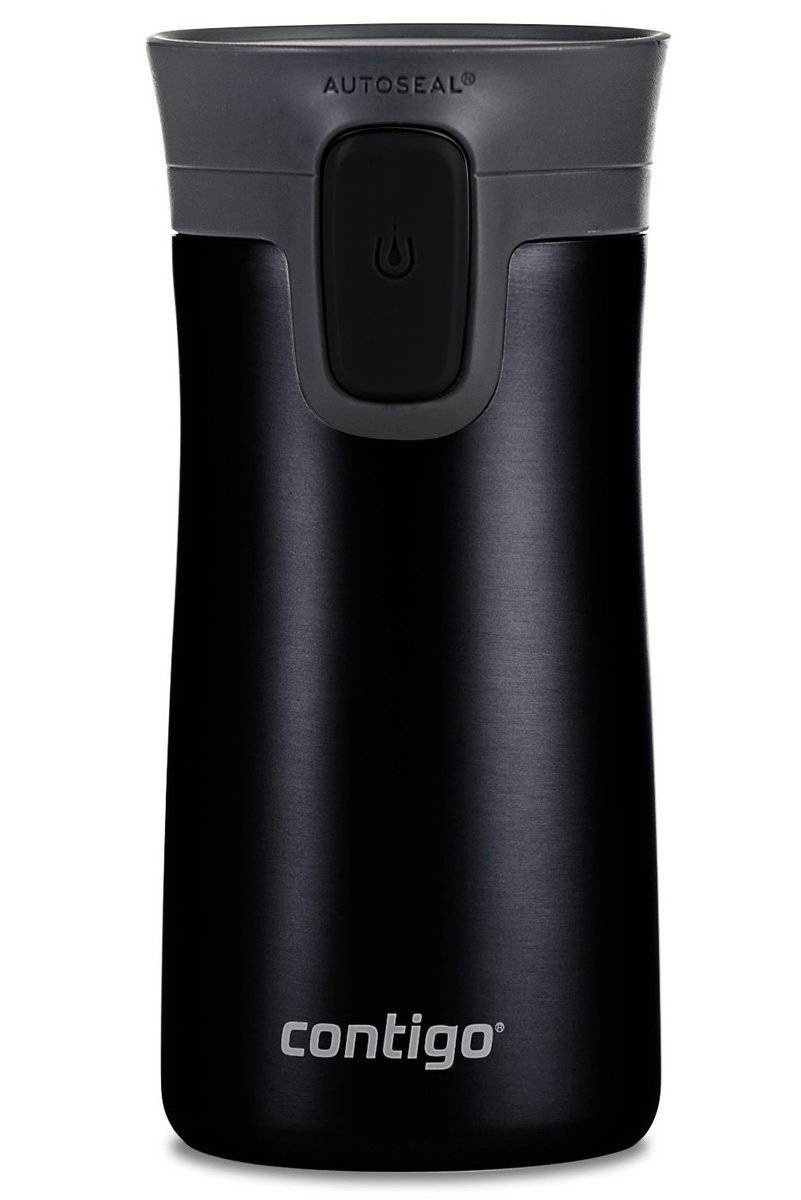 AutoSeal system
Want to drink the coffee you've poured into your Contigo Pinnacle mug? Press and hold the AutoSeal button built into the side of the cap, which will release the mouthpiece lock. Release the button and the lock will re-engage protecting your drink from spillage. An additional lock button at the top of the cap will protect the system from the risk of accidental opening in your bag or backpack. The entire locking system can be easily operated with one hand, even while driving.
Comfortable size
Are you looking for a mug that can easily fit into even a small women's handbag? The Contigo Pinnacle is ideal for such applications. Its height is just 16.3 cm and the diameter of the bottom is 7.5 cm. Despite this compact size, the Pinnacle steel thermal mugs allow you to take as much as 300 ml of delicious hot coffee or your favourite iced lemonade with you.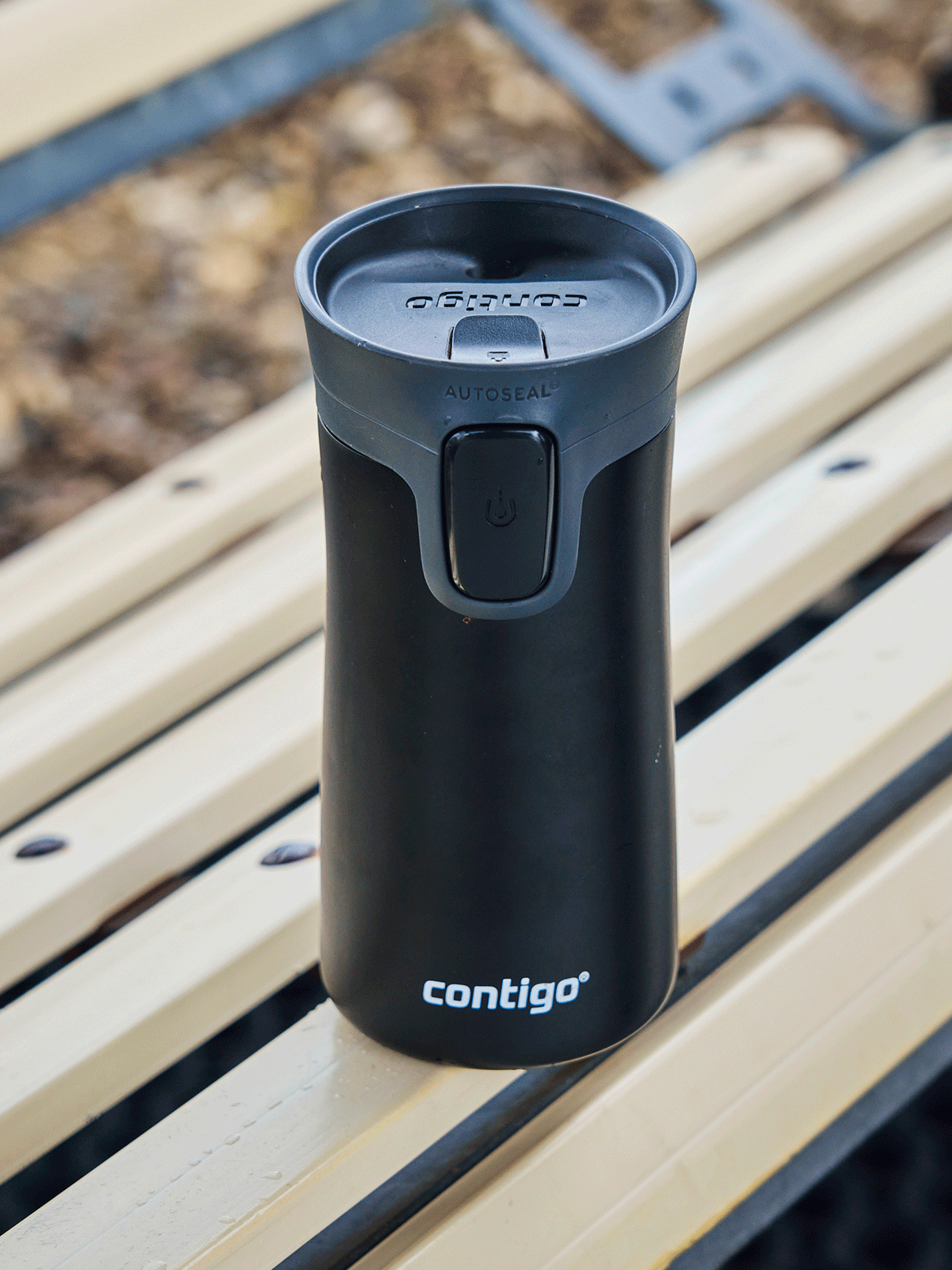 ThermaLock vacuum insulation
Contigo Pinnacle thermal coffee mugs have two steel walls with ThermaLock vacuum insulation between them. In combination with the 100% airtight cap, this means that a hot drink can be enjoyed for up to 3 hours and cool water or juice for up to 10 hours.
What else do we love the Contigo Pinnacle for?
The above features are just the beginning of the advantages that the Pinnacle cups from Contigo have. What else makes them such a popular purchase?
One-piece cap that you can wash in the dishwasher.
A design devoid of loose parts that could be lost.
Body size to fit most car cup holders.
Sturdy, damage-resistant stainless steel.
Manufactured without the use of harmful BPA.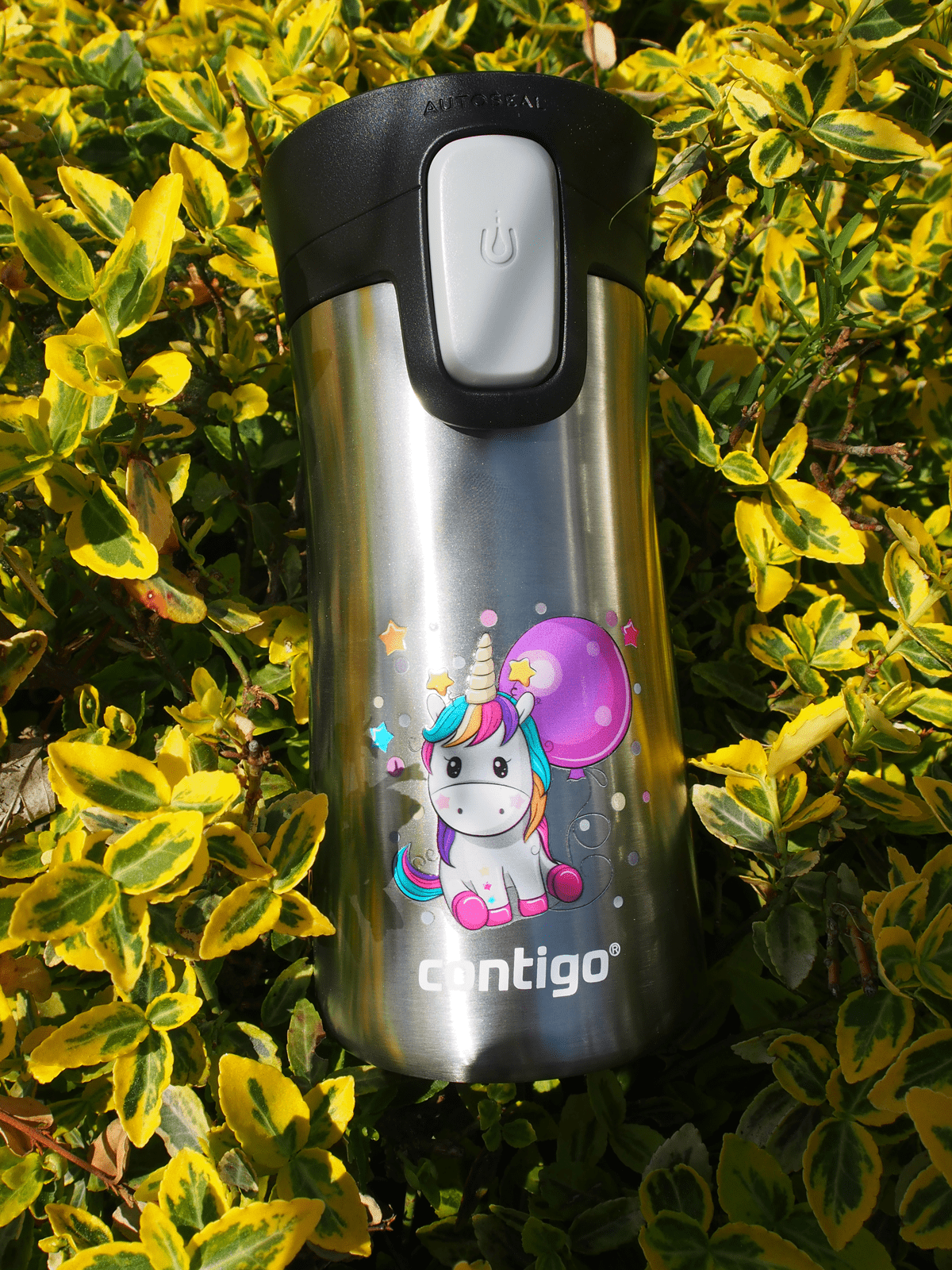 Contigo with your print
Want to make your brand stand out from the crowd? Choose the iconic Contigo products printed or engraved with your company logo. We carry out such designs from 24 pieces. Send us your logo or graphic in *.eps, *.cdr, *.pdf, *.ai graphic format in 300dpi resolution and CMYK colours and we will prepare the visualisation for you. Send your enquiry to b2b@redbird.pl and we will prepare an attractive price and visualisation of your mug.
Black
AUTOSEAL®

Convenient one-handed operation
Thermalock