Thermal bottle Contigo Autoseal Chill Matte Black 720ml
✅ light grey tall thermal bottle with record-breaking performance
✅ keeps cold drinks hot for up to 28 hours
✅ just two bottles of water are enough to cover your water needs
Thermal bottle Contigo Autoseal Chill 720ml - Matte Black
Record-breaking thermal. Keeps cold drinks hot for up to 28 hours
capacity 720 ml
AutoSeal® technology - 100% leak protection and 100% spill protection. Closes automatically when the button is released
Convenient one-handed operation
Additional protection of the mouthpiece against contamination
Push-button lock - for extra security on the move
Handle ideal for easy handling
Be ECO - Replace your plastic bottle or cup with a Contigo- care for the planet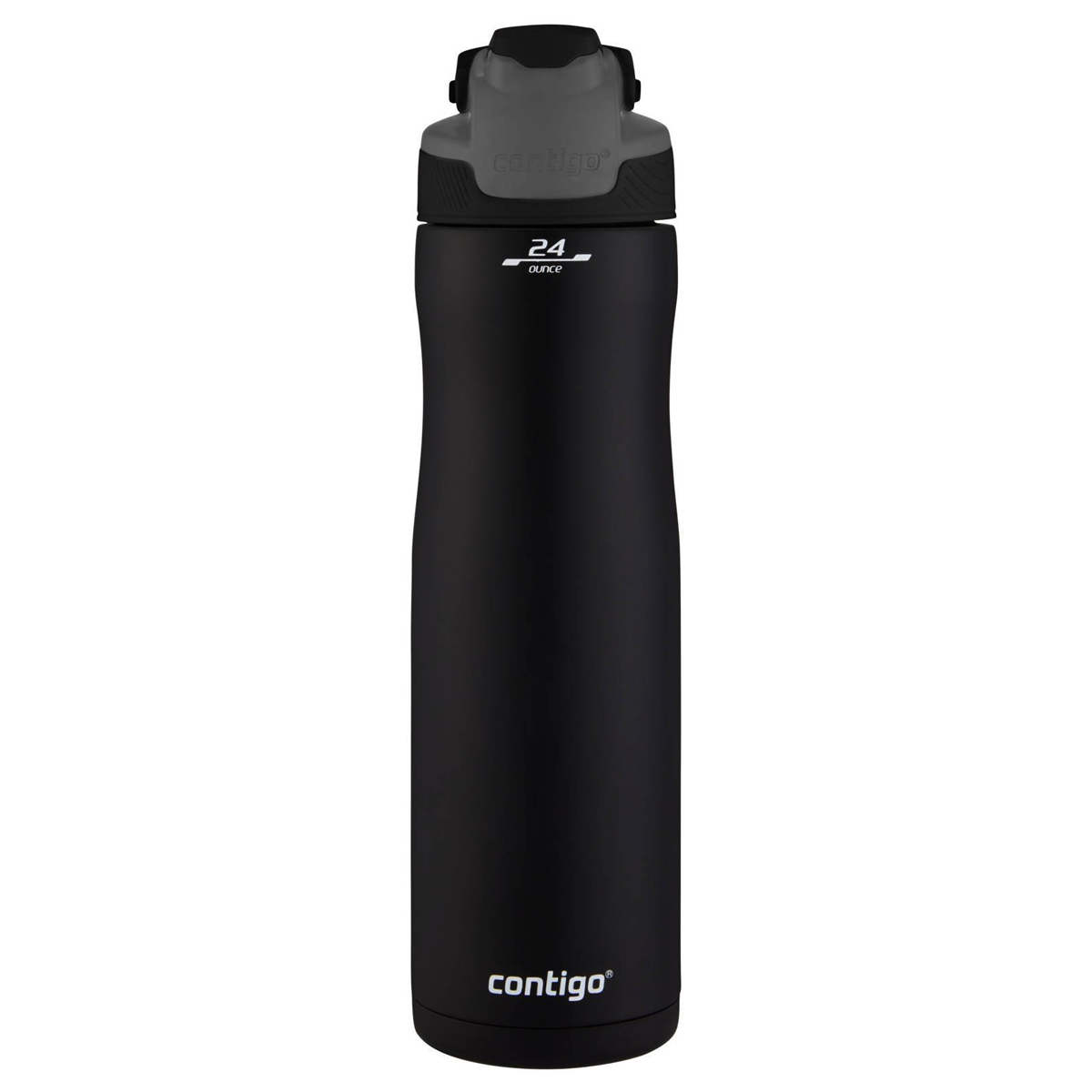 AutoSeal® - A system that guarantees 100% watertightness
Wherever you are, AutoSeal® technology will keep you 100% airtight. Transport your favourite cold beverage without leaking.
AutoSeal® works by pressing a button that allows you to drink liquid from the bottle. When the button is released, the opening is automatically closed.
You operate it with one hand. Press it - drink. Release - close.
Thermals are important!
Auteseal Chill thermal bottle is made of the highest grade stainless steel. Free from harmful bisphenol A (BPA). Thermalock insulation thanks to the double bottle cutter keeps cold beverages hot for up to 28 hours.
Hygiene first
In addition, the nut is easy to wash, no nooks and crannies, no loose parts to lose. To thoroughly wash the cap, simply open the internal Push to clean system, so you have easy access to every nook and cranny of the cap. The cap, you can wash under running water or in the dishwasher.
One bottle for many years
Buy one bottle for many years, thus saving money and taking care of the environment.
Other advantages of the Autoseal Chill thermal bottle:
dishwasher safe cap
(BPA) free
pushbutton locking mechanism for additional protection against accidental spills
does not transfer or retain odours
impact resistant
Black
AUTOSEAL®

Convenient one-handed operation
Thermalock