Thermal bottle Contigo Ashland Chill 590ml - Monaco
New for 2020
Stainless steel water bottle
Thermal water bottle intended only for cold drinks
Keeps drinks cold for up to 24 hours
® AutoSpout Closure - 100% leak protection and 100% spill protection. You press - you drink. You click - close
Be eco - replace the plastic bottle with the Contigo bottle
The cap is dishwasher safe, the body should be washed by hand
Does not transmit and does not hold odors
It has a convenient carrying handle, it can be easily attached to a backpack, for example
Impact resistant
Made of BPA-free material

One button press only
To open the bottle, you just need to press one button that opens the mouthpiece. Drinks easily, quenching thirst quickly. You close the bottle with one hand by hiding it under the mouthpiece cover. 100% tight closure and 100% protection against dirt. Thanks to the straw, it is comfortable to drink without tilting, e.g. when riding a bicycle or car. Perfect for a long workout.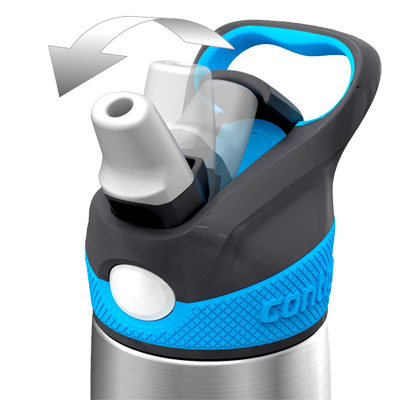 The mug and the thermo bottle should have good thermal properties
The double walls of the bottle are vacuum insulated. This solution provides excellent thermal properties. The bottle maintains the temperature of cold drinks for up to 24 hours.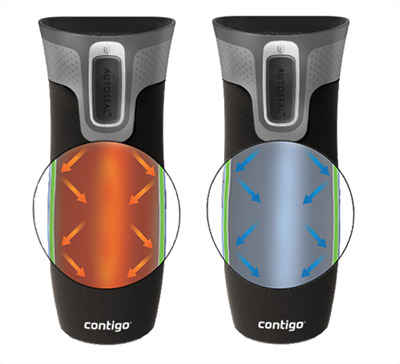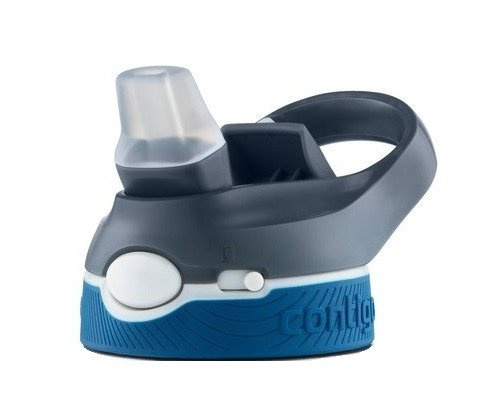 Ważna jest higiena - butelki łatwo jest umyć
This was the goal of the designers from the very beginning. No nooks and crannies, no enclosed spaces, no loose parts to lose ... You just unscrew the cap and wash it under running water or put it in the dishwasher.
Silver
AutoSpout®
Convenient one-handed operation
Thermalock